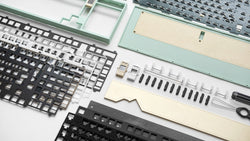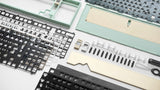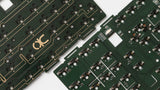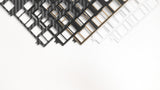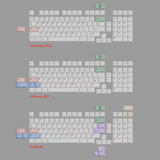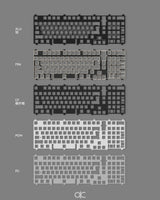 Qwertykeys
[Extra] QK100 Parts
In-stock, ready to ship within 2-4 working days.

Get Extra QK100 Kit here
Check your color configuration here
Details about this board here

Additional note:
- There are 2 daughterboards, 1 for the keyboard PCB, 1 for the screen. If you buy LCD screen, you will only get the screen without the daughterboard and cable for it.
- The extra tri-mode PCB includes a PE sheet, a plate foam, and a USB dongle, but does not come with batteries, an LCD screen, or a screen bezel. Similarly, the extra wired PCB does not come with a wired badge. If you want to purchase both the wired and tri-mode PCBs, we suggest choosing the tri-mode PCB with the keyboard to get the batteries and screen, then purchasing the wired PCB and wired badge on this page as additional parts.
- Parts orders without any outstanding unfulfilled QK100 orders under the same account will be canceled.

Product Warranty:
1. Void if the ownership is transferred (name on the invoice will be your proof of ownership).
2. 1 year regarding PCB functionality (start from received the board).
3. <2mm tolerance of visible surfaces after built (need unboxing video for proof).
4. Cosmetic imperfections hidden after built on the PCB and plate are not covered.
5. For purchasing PCB only without case, we will only give 1 week guarantee regarding PCB functionality.
6. Complain should be inform to us within 7 days after received the package.